Yes, the Brazilians are still the centerpiece of South American economic growth, yet there are competitors arising. While Venezuala faces a period of uncertainty with the potential replacement of Hugo Chavez, Argentina offers a renewed challenge to the Falklands under
Cristina Fernández de Kirchner. Although the other continents are often the center of headlines, the world should be paying more attention to the state's often associated with terminology such as fiesta.
The continual dominance of the Kirchner regime under Mr. Kirchner's widow Cristina has been rocky at best. Inflation has climbed to 25.6% in 2012, or has been estimated by private firms strongly disagreeing with official government data. Inflation manipulation has long been suspected in Argentina, as the President Fernández has instituted a dollar clamp. Basically, Argentinians have very limited access to foreign currency, even cabinet ministers have been chastised for holding safer foreign currencies namely the US dollar. This will prove problematic in the future, as Argentina has been relatively locked out of global debt markets since 2001 when they defaulted on nearly $100 billion. However, there are some hopeful signs. Indonesia received Ms. Fernández for further discussion of trade talks, as Indonesia and Argentinian trade reached around $1.9 billion in 2012.
Interestingly, Ms. Fernández has warned that climate change will remain a constant threat of economic growth not just in Argentina, but globally, and has called for $1 trillion in investments in renewable energy. In her own country, around 22% of energy is generated through renewable technology, or so official sources say. Power has been problematic with common outages as grid fires have become more and more common. Manufacturing and Agriculture will continue to drive the Argentinian economy in 2013, but struggles such as facing removal from global economic resources after failing to meet the IMF's deadline of producing accurate inflation and growth statistics are worrisome. It is probable the government is manipulating official statistics, as when Paul Singer seized a naval warship as collateral for debts owed.
Charming as she may be, it is adviseable Mr. Obama does what
many men do to women: don't listen
These problems have been long coming as under Ms. Fernández
Argentina has moved from a more capitalistic society to more protectionist with more state firms while discouraging foreign investment. This has seen union strikes, angry farmers, and what the Deutsche Bank describes as a cash flow problem. Many experts state that if the Soy market stays strong, as Argentina is a strong exporter, the economy could stay afloat. However, staying afloat is not exactly progression. Ms Fernández will have to alter state policies if she doesn't want her legacy to be that of failure.
Chile may be a country to continue to watch in 2013. With fish exports totalling almost $4 billion in the last year, and the world's largest copper reserves, Chile continues to have strong growth. In 2010, Chile was ranked the 30th most competitive country in the world, and the so called Chilecon Valley is a symptom of this. Santiago has been offering programs such as $40 000 grants to begin a business, and since the programs began over 500 companies from 37 countries have come to Chile. Although venture capital is sparse, Chile is doing something many Western countries have not been doing lately – creating policies to breed innovation.
President Piñera

has created a new anti poverty program entitled the Ethical Family Income, interesting for the right wing former Senator. It transfers more budgetary flexibility to regions that exhibit high academic scores, a tried and failed technique in the US when George Bush Jr. introduced No Child Left Behind. However, the country is on pace to grow another 5% in 2013, but could be threatened by soft global demand for their exports, especially copper. Energy shortages will be another issue, but Mr. Mr Piñera has announced infrastructure investments through a new bill put through the Chilean congress that aims to reduce blackouts. Overall, Chile will have some challenges in 2013, but most likely will continue economic growth.
The quote at the beginning of the article means "the brazilian way". While many praised Lula's policies on Brazil, it is interesting to note he is under investigation for a vote buying scheme. Nevertheless, the Brazilian way is facing stale economic growth. The growth of the service sector has been hit hard by less loans, more defaults meaning less hiring. Although inflation is controlled, and consumption by households is slowly growing, Brazilian firms are faced larger tax bills in 2012. This is due to the complexity of the tax code, and gross fines should firms not pay their fair share as fines of 75% have not been uncommon. An example would be that of Eike Batista's recent tax bill, equal for $1.8 billion or 90% of his company's (MMX) market value.
Although Brazil is beginning to prepare infrastructure in time for the 2014 World Cup, cash flow has been a problem in getting many projects started. The Brazilian more socialist way has attempted to use the private sector, but the private sector has been threatening to sue as the government asked contractors to rebid in search of lower costs. The ports are a metaphor for the problems in Brazil. It costs twice the amount of the OECD average to ship a container to Brazil states The Economist, a result of tariffs, confusing bureaucracy, and generally low productivity.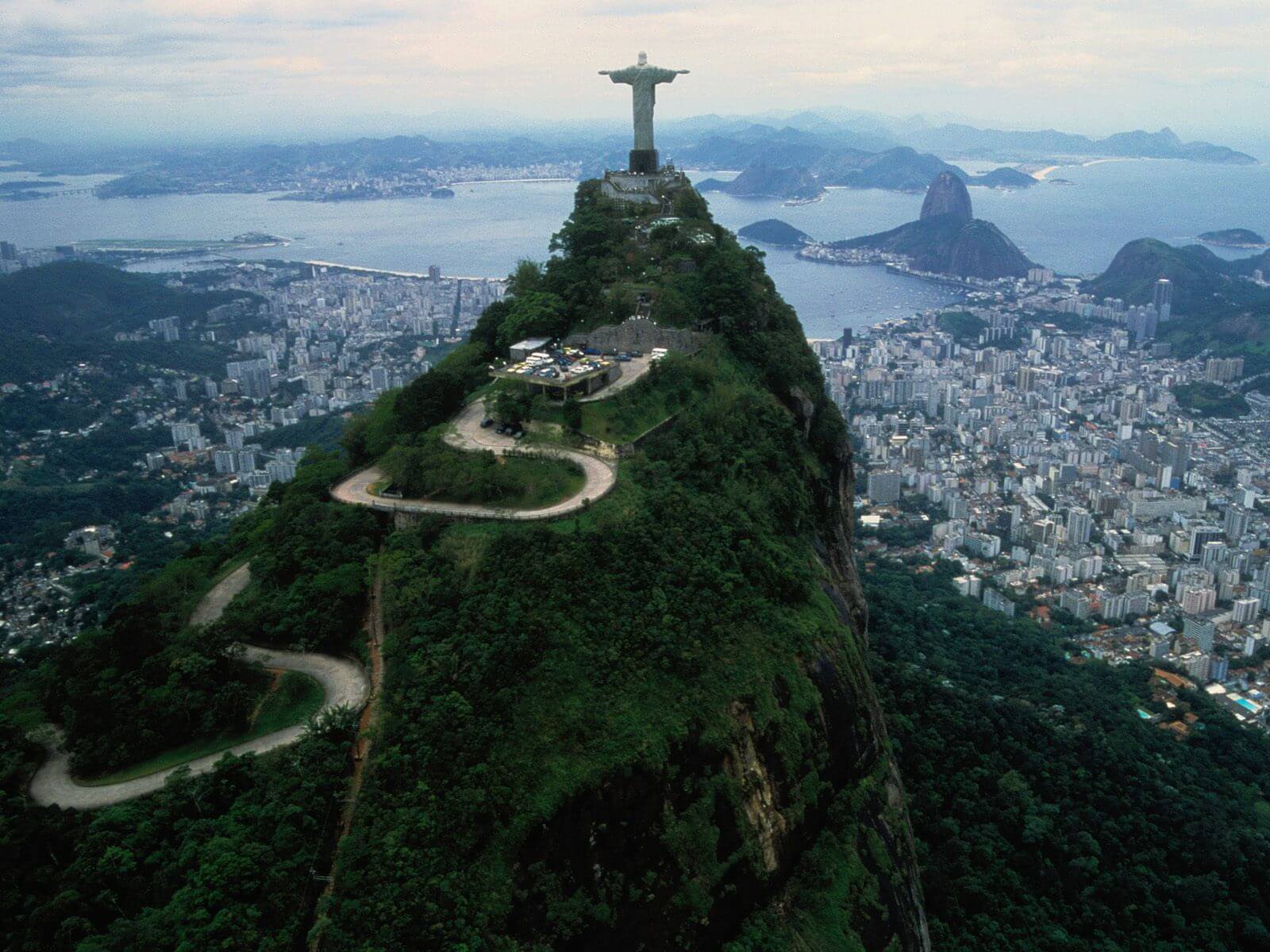 "Privatization!" said the Lord, "only then will the World Cup be a success"
President Dilma Rousseff

will be injecting $50 billion into the economy over the next five years and rolling back public involvement by hoping for an increased private sector. Selling ports, airports and other national entities to private organizations are all in the plan as expensive and poor government management has largely been the blame to Brazil's stalled economic growth.
Interestingly, Brazil has called for Venezuela to hold elections
should Hugo Chavez lose his battle to cancer. Signs such as Vice President Nicholas Maduro giving the state of nation speech could mean Hugo Chavez's reign coming to an end in 2013 means incredible uncertainty for the nation in the next 12 months. Nationalization of private companies, stifling foreign investment, and using oil exports to pay for grand social schemes have been Chavez's legacy, along with leading the Chavismo movement. Although the movement has accomplished many of their goals, should the head of the snake die the rest of the body may falter.
Cancer has done what Chavez's opposition has not:
removed him from office
This reasoning has given some to reason that the more analysts from Morgan Stanley and Meryl Lynch are suggesting expected successor Maduro would institute more capitalistic policies opening the Venezuelan economic door to the world. This is doubtful, as Maduro has been a steady supporter of Chavez. Not only does political beliefs prevent an economic opening , but cold hard facts do. The fact that the grossly oversized public service force needs to be cut, spending needs to be cut, and failed nationalized firms need to be sold to back to more efficient private investors are all policies that are politically unpopular. Even in a more capitalistic conservative republic such as the United States cannot cut the public force due to fear of voter reprise is ample evidence to show that it is doubtful for a socialist government to make these decisions. Although Maduro may not echo Chavez's hate for the United States, he most likely will continue his leader's revolutionary legacy.
Colombia will see its President continue stimulus policies that hopefully will stimulate growth to fight sagging export markets. The IMF states that Colombia will grow 4.5% in 2013, as more foreign investment coms to exploit oil and coal resources. Additionally, the drug battles that has caused countless deaths seem to be slowing, however a territorial dispute with Nicaragua may be something to watch in 2013.
Seemingly matching the pace set by Colombia, Peru's economy grew around 6.3% in 2012. With cash flowing in for investments in mines, and a construction boom, Peru is arguably South America's fastest growing economy. High prices for copper and gold have been a boon to Peru's exports as mining investments are expected to increase along with consumer demand. Finance Minister Miguel Castilla announced the government would post a fiscal surplus of 2%. Although this is a glowing report, many have said that corruption remains a strong issue in Peru, or so says former prosecutor Ivan Montoya.
South America has been relatively silent in news stories due to the frivolous stories often dominating headlines from American politics, or European debt woes. However, it is important to show the continent has weathered the economic storm quite well, and should have a relatively successful 2013.
Brazil will begin curbing their socialistic policies and embrace more capitalism in an effort to welcome the international community in 2014 for the World Cup. Hopefully, Ms.

Fernández follows suit in Argentina and becomes less rigid in her stubbornness.

Peru, Colombia, and Chile will all continue to have strong economic growth, although political issues such as the 2012 student riot could cause some turbulence in Chile.

Chavismo will continue, but under a new leader. Opening doors will not occur in 2013 for Venezuela as the political will is simply not there.

South America's middle class outnumber the poor, and that trend will continue. Hopefully this middle class will seek better social services by demanding better service and transparency from their governments.
Overall, South America looks to have a successful 2013. Social policies which have been popular in the past will be curbed back as it is simply unsustainable, a statement which would delight the right in North America. However, be careful as remember Lula's leftist policies pulled 30 million people out of party. Policy is not about which side is right and wrong, it is about which idea is right and wrong. Often, compromising combinations along with moderate methods without diverting to one extreme is the answer.